I had to delete a couple of my older posts from this week. The lighting was just so wrong. Oh well...
Shades of black, messy hair, no sleep..pretty "grungy" theme i would say.
Only color i have here are my ruby red ring and greenish nails.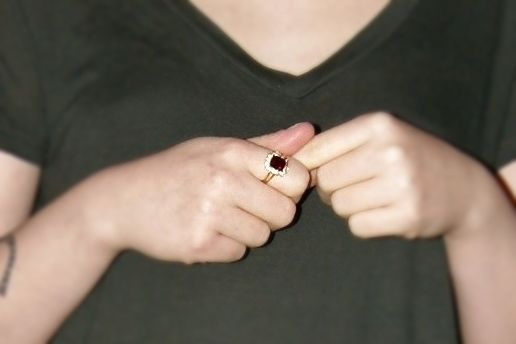 Sorry for the quality again...
More Sharing Services

Share
|
Share on facebook
Share on twitter
Share on email
Share on gmail